When you submit this form it will insert a record to Lead module in Zoho. This form has fields mapping to Zoho custom field and attachment.
The field "Form submitted on" will post to Zoho custom field "Form submitted on", the field in Zoho is a datetime field while the form files only contains date. The plugin will automatically append time when submitted to the date.
Please use Bannersky Zoho demo account to check results after you submit form.
---
---
Valid mapping for the above form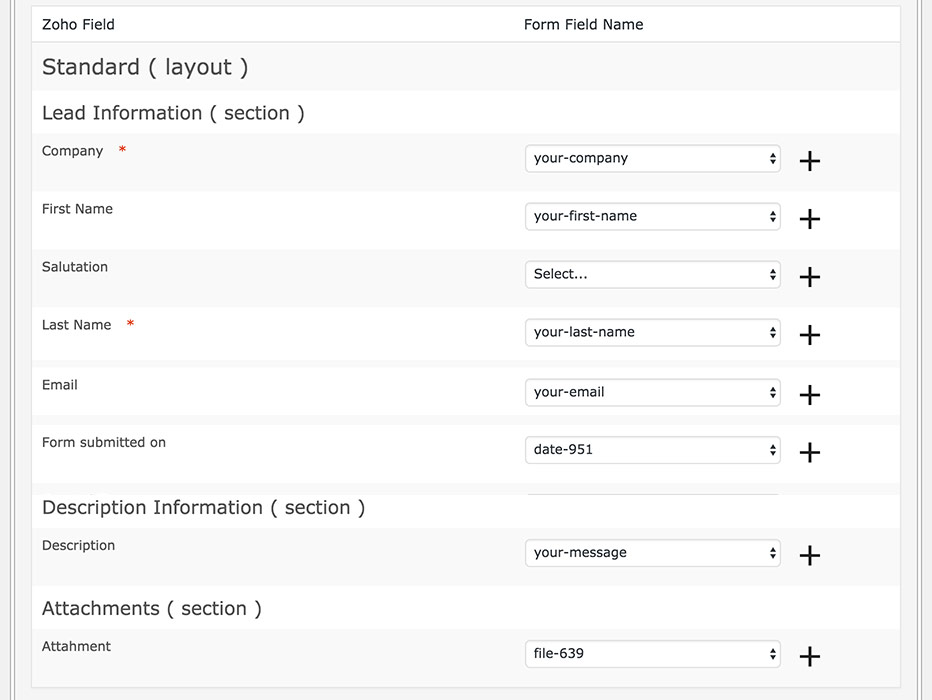 Purchase Contact Form 7 to Zoho Pro